Contemporary art meets forward thinking technology
Bronwyn Hunter-Shortly on April 4, 2022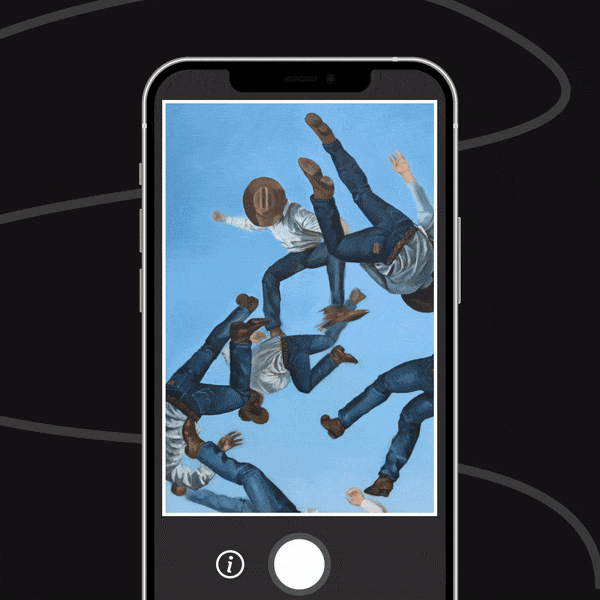 Peggy's digital fingerprint unlocks access to culture and capital for artists, galleries and collectors, by enabling trust and growing the market in a safe and sustainable way.
Peggy's digital fingerprint:
Ensures authenticity
Unlocks traceability
Builds confidence
Automatically enables royalties
With Peggy's digital fingerprint, artists, galleries, and collectors can finally authenticate artwork. This authentication process enables seamless secondary sales and automatic royalties. Digital fingerprinting is made possible through the use of sophisticated cloud computing. This process is combined with the ease of taking a smartphone picture to create a seamless experience.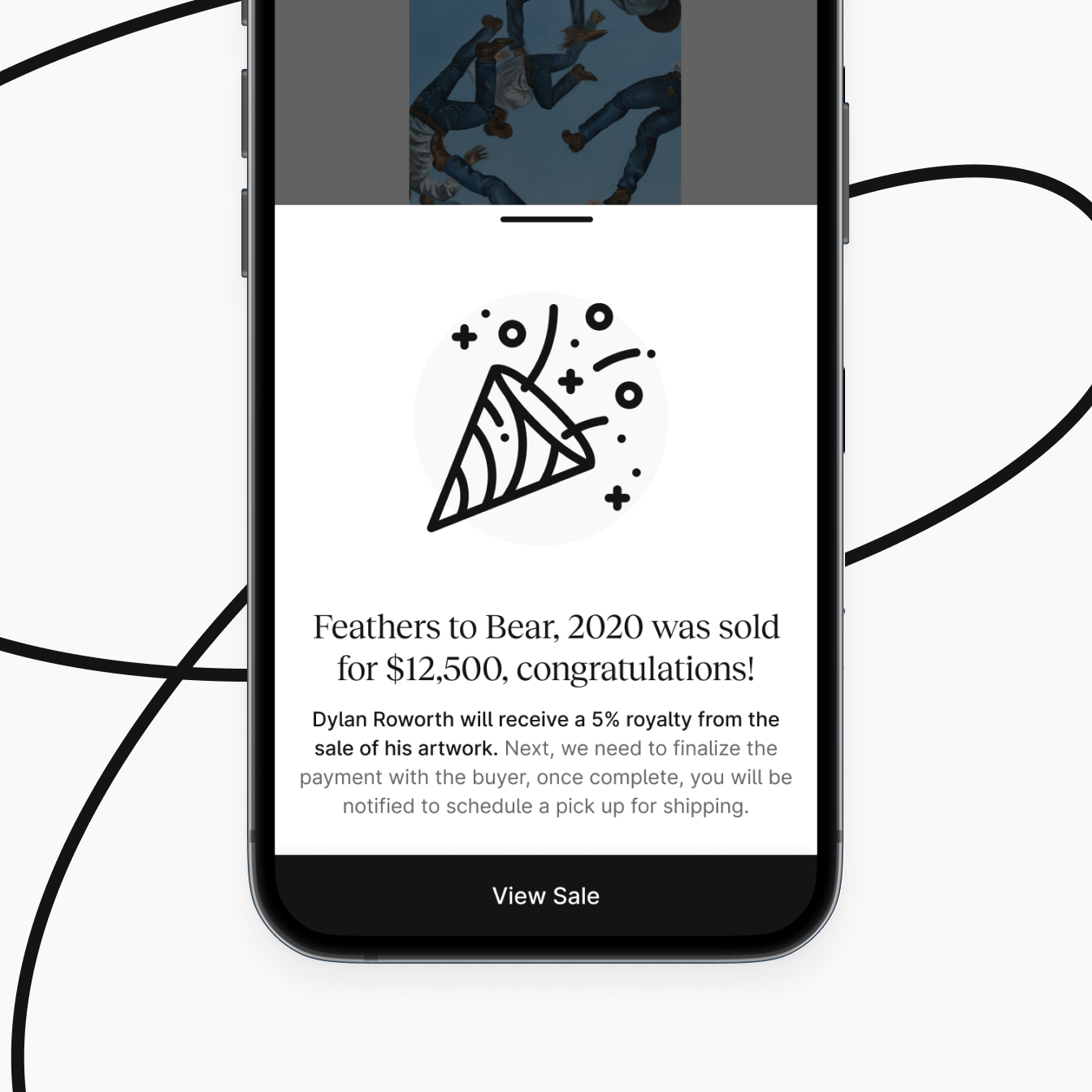 What is a digital fingerprint?
Peggy's patent-pending technology enables transparency, automates royalties, and unlocks trust. Digital fingerprinting enables secure buying & selling, without needing a blockchain or NFTs, to bring a community of art lovers together.
Peggy's digital fingerprint technology is the foundation of our platform, providing an alternative to traditional manual authentication, which is time-consuming and lacks absolute accuracy, while simultaneously supplying data that takes the guesswork out of purchasing art.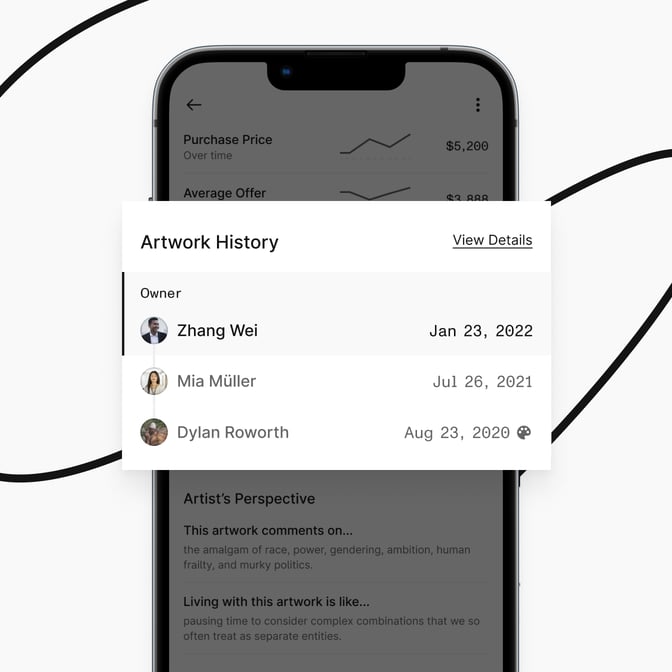 Why for art and why now?
Artists have important messages to share—Peggy makes it easier, and more secure, for them to do so. Peggy's digital fingerprint technology alleviates any doubts about authenticity, which means collectors can feel confident that what they are buying is original and traceable back to the artist's studio. This ability to trace an artwork's journey, through its digital fingerprint, facilitates trust among galleries, artists and collectors—allowing art to reach more people.
With a digital fingerprint, artists and galleries are finally also able to benefit from future sales, though royalties. Peggy's digital fingerprinting technology finally makes providing royalties on every sale a reality—an initiative that's imperative to supporting artists.
Our digital fingerprint empowers everyone involved in an artwork's journey, making them a permanent part of the work's history.
Interested in learning more?
Have more questions about how the digital fingerprinting process works? Get in touch with us.
Peggy wouldn't be possible with artists. Head over to our Royalty Movement page to learn about additional ways we empower artists and galleries.