Artist Spotlight: Matthew Schofield
Tatum Dooley on January 20, 2023
Why we love Matthew's work:
Matthew Schofield paints the world around him through an unsentimental lens, using hyperrealism to capture scenes of everyday life. Without his gaze turned to them, these scenes would be unremarkable and overlooked. By translating these scenes into paintings, Schofield imbues them with gravity and deeper meaning.
The technical skill Schofield brings to his practice creates paintings that expand the more you look at them. Viewers can spend an infinite amount of time looking at his compositions, seeing how they unfold in new ways. Schofield oscillates between soft and loose brush strokes, and tight and compact brush strokes, to create dynamic works that remind viewers that, although realistic, they are looking at a painting.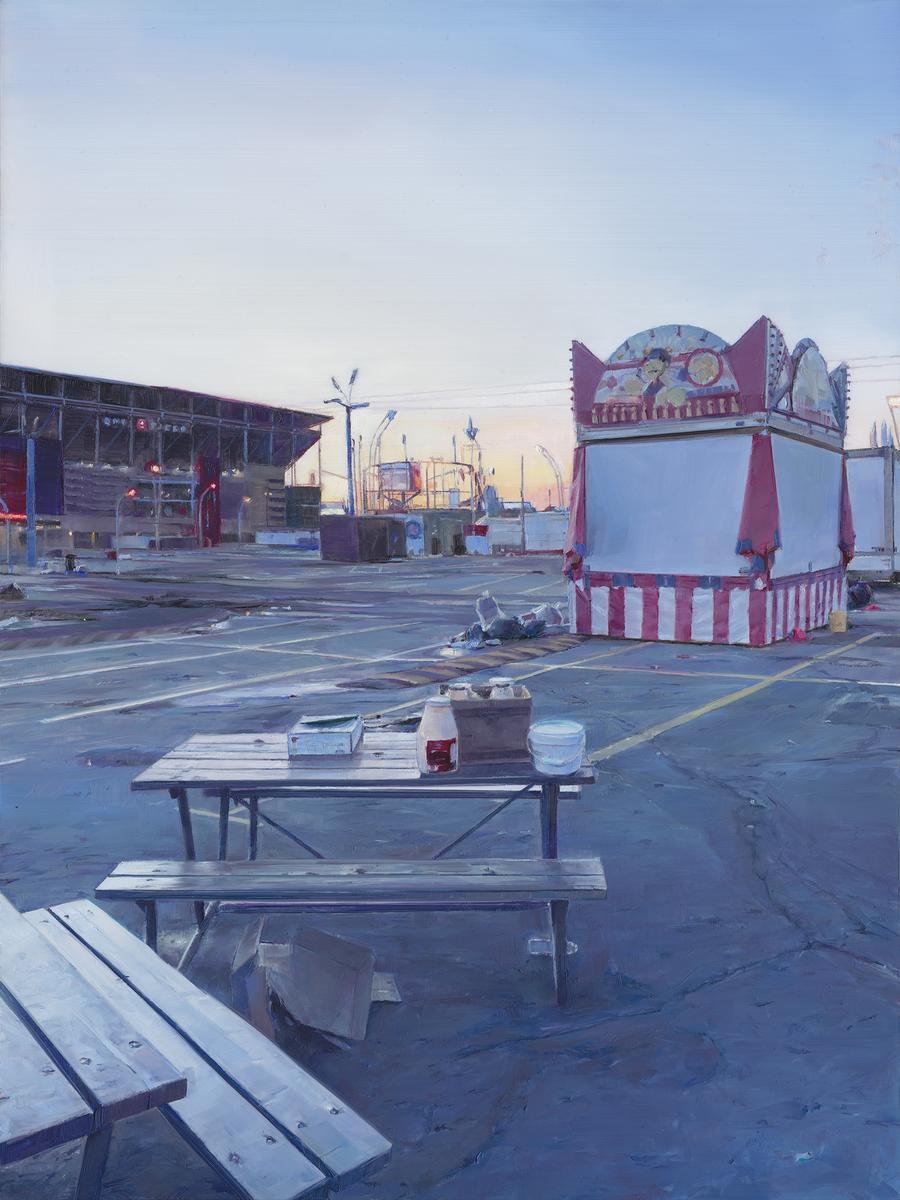 "The paintings are created from photos taken using various cameras over many years.…The individual paintings cannot capture the sublime nature of the initial experience, however the groupings of paintings clustered together create ghostly self-portraits." —Matthew Schofield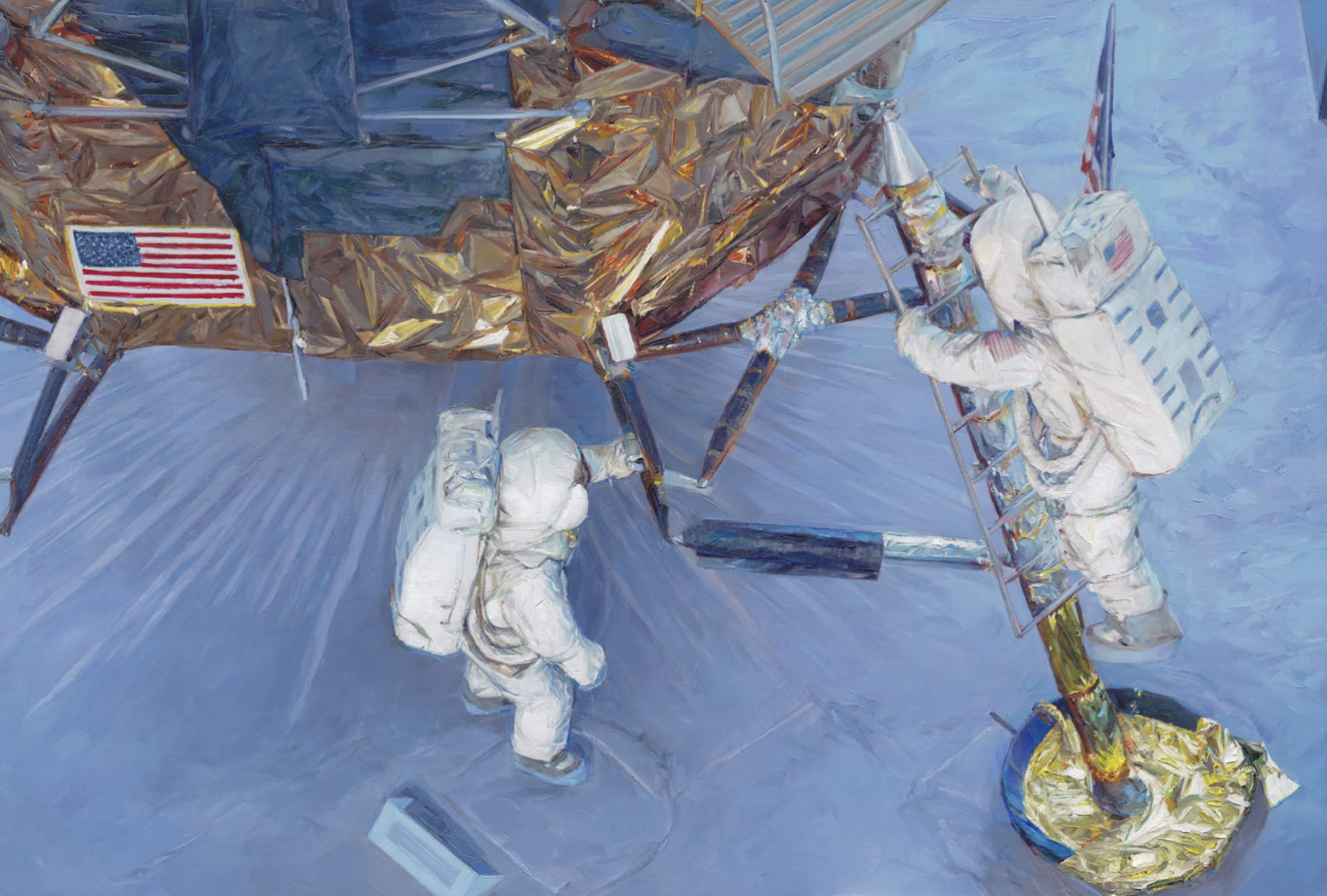 The Artistic Process:
Matthew Schofield uses photography as source material for his paintings as part of an ongoing series that explores collecting and hoarding of incidental and random moments found in amateur photography. Often the paintings are often 1:1 scale recreations of the original found photograph.
The intimate scale of Schofield's paintings necessitates the viewer moves in close to view the details of the work. This familiarity echoes the act of looking at a photograph. This conversation between mediums creates an interdisciplinary study packed with theoretical and conceptual insight into the ​human impulse to archive our lives.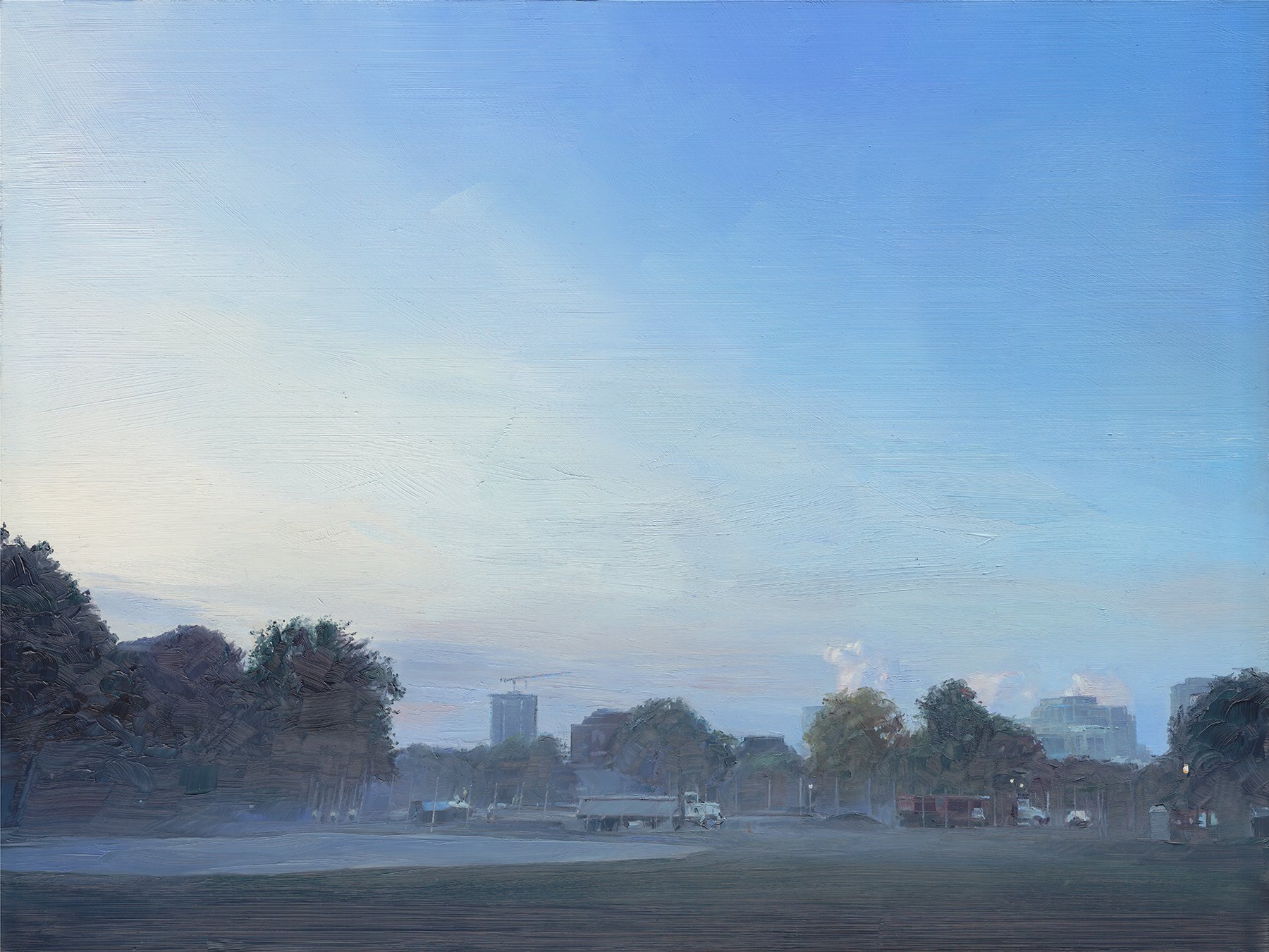 Artist Biography:
A Toronto-based, Canadian-born artist, Matthew Schofield has exhibited in Paris, Brussels, Florence, San Francisco, Los Angeles, New York, Brooklyn, Chicago, Orlando, Miami and Toronto. In 2011, Schofield was a finalist in the BP Portrait award in London, UK and in the same year he was a finalist in the Kingston Prize for Portraiture. Matthew is an honours graduate in fine arts from both McMaster University and Ontario College of Art and Design.
Matthew Schofield: Force Majeure is on view at Nicholas Metivier Gallery in Toronto, ON from January 28th-February 18th, 2023.