We chatted with a new collector about buying art
Tatum Dooley on January 13, 2023
Casey Osborne, Product Manager at Peggy, recently took the leap into collecting. We chat with her about the journey to acquire Little Vault by Élise Lafontaine
Élise Lafontaine is represented by Pangée in Montreal, Canada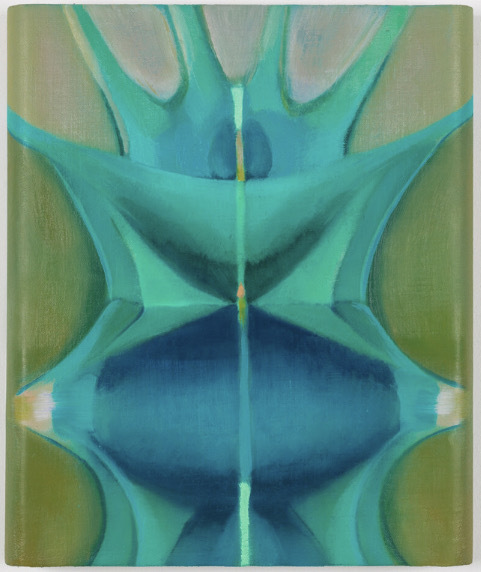 What first drew you to Élise's painting?
I first saw Little Vault in an image on an iPad, and what really stood out to me at first glance were the richness of the colors Elise used. The blues (ranging from light to dark) are so pigmented and well blended —it stuck in my mind, behind my eyes! I also loved the symmetry of the piece.
Was it the first piece you've collected?
It was the first piece I've collected from a gallery with a reputation of the quality of Pangée's and the first piece I collected from a fair (Art Toronto). I had the privilege of talking with both Elise and the gallery members of Pangée at Art Toronto. Hearing about Elise's practice from Elise herself was a huge factor in convincing me to take the leap and acquire my piece.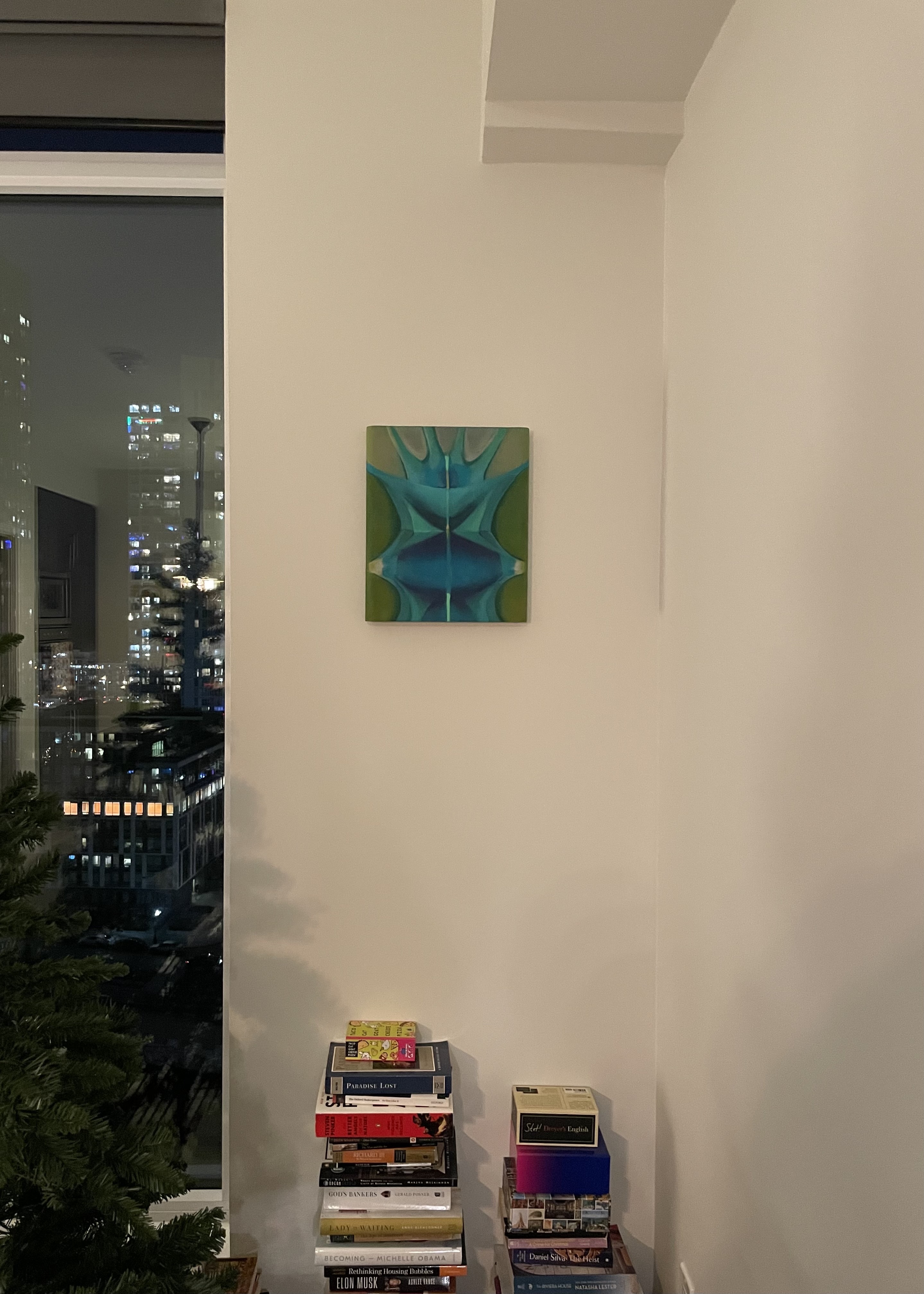 Did you buy the work on the spot—or did you take time to think about it?
I started the process of buying the work on the spot. I was really surprised, I assumed I would be someone who would need time to consider if I wanted to make that investment—or at least see the work in person! (Little Vault wasn't at Art Toronto, so I was only able to see it in images on the iPad before I acquired it.)
I think the factors that led me to being able to make that on the spot decision to acquire were developing an understanding of Elise's practice, wanting to support her career, and having trust in Pangée as a highly reputable gallery. Beyond that, there was a gut feeling—the shape of the piece spoke to me, it stuck in my mind, and I just knew I had to have it.
How long did it take to receive the painting?
It took just over a month from being in person indicating that I was interested in acquiring the piece to receiving it in my home and unwrapping it (such a joy). I was told that this was longer than normal—there were some logistics involved in making sure the piece was ready to be shipped, and then the packing and shipping was handled by Arta, an awesome shipper that specializes in art transportation. But the wait was worth it when Little Vault arrived! I was so comforted unwrapping my piece and seeing the care and diligence with which it had been packaged. And seeing it in person for the first time was magical.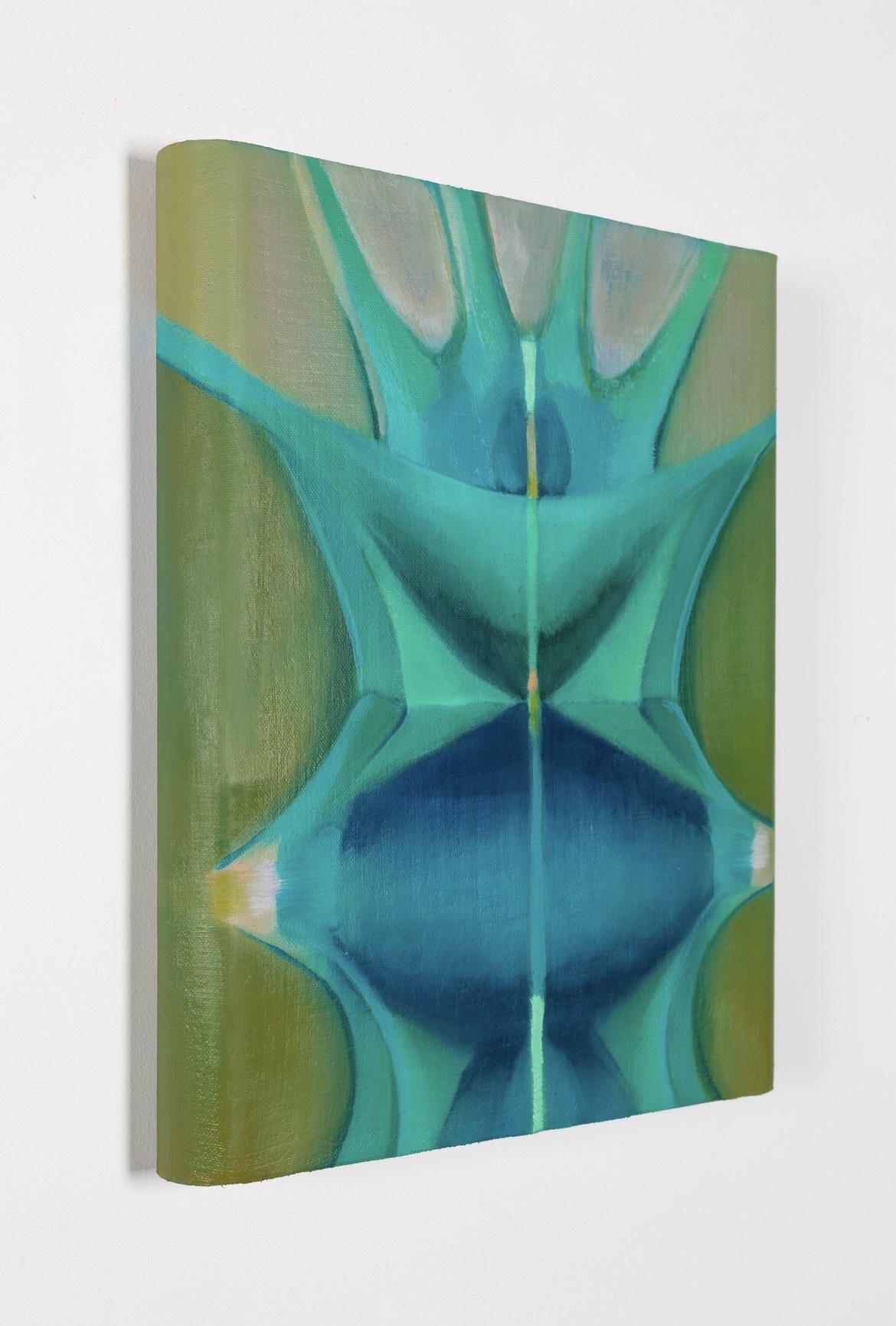 How has the way you think about the painting changed since living with?
After living with it for about a month, I can say that my perspective of what my "favorite part" about the piece has shifted to be an appreciation for its textures. Elise's practice involves repetitive patterns of painting and sanding, painting and sanding, and the result is a juxtaposition of both smooth and rough surface textures that only reveal themselves when you look closely. I never fully appreciated just how closely you could look at a piece when you lived with it, or how the piece changes as light moves through your home throughout the day.
What's the next artwork you have your eye on?
Too many to count! I have a deep appreciation for the discourse represented in Ana Segovia's pieces and practice. "Know when to fold em" is a favorite of mine. I also can't get Will Gabaldon's piece "Small cloud and trees," out of my head - his color palette and brushstrokes are luxurious.