Peggy galleries showing at Zona Maco + Freize LA
Tatum Dooley on February 16, 2023
February is a busy time for art fairs—Material and Zona Maco in Mexico City and Felix Art Fair and Freize LA in Los Angeles. Serious collectors fly CDMX>LAX, with probably more than one painting stowed away in their carry on. We're excited to have many artworks available directly from the fairs on the app.
Peggy Galleries at Zona Maco:
Galería Karen Huber: The Mexico City gallery is known for specializing in contemporary painting. Inviting Mexican and international artists to show together in an open dialogue, Galería Karen Huber is a cornerstone of the Mexico City art scene. The gallery highlighted work by Miguel Angel Ríos at Zona Maco, an artist who has pieces in the Museum of Modern Art, Pérez Art Museum Miami, and many more.
Gallery Nosco: Based in Brussels, Gallery Nosco focusses on furthering cultural exchanges through their residency program that opens up dialogues between various practices, political environments, and cultural histories. Licker, their parallel space, highlights younger and emerging artists. At the fair, Gallery Nosco showed work by Paula Cortazar who creates detailed images of wood cuts that are hyper-realistic in their use of material.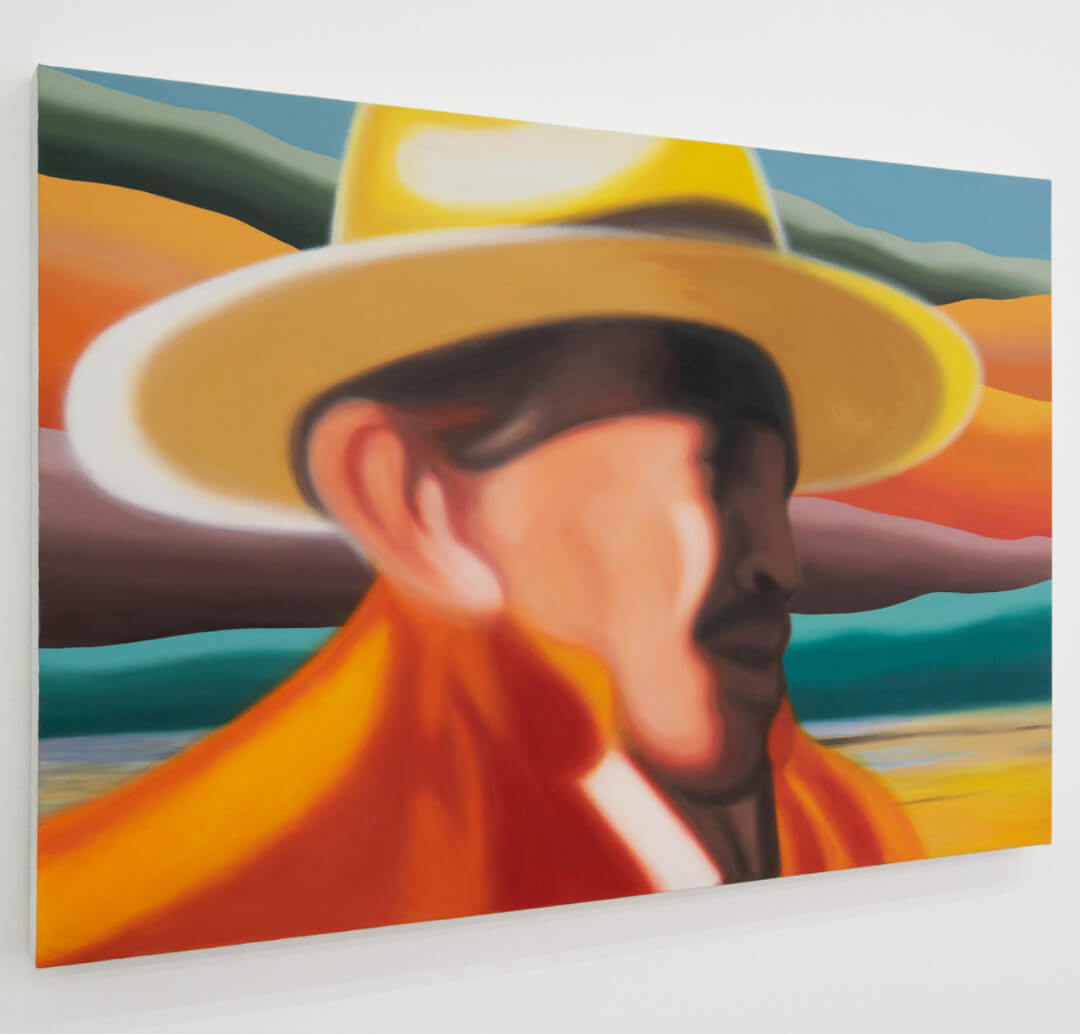 SGR Galería: Focussing on Latin American contemporary artwork, SGR Galería has a roster of emerging artists that are constantly taking risks and evolving alongside the gallery. "More than a commercial space, the gallery is a cultural space where relevant conversations about contemporary art in the region take place…[I]t aims to generate experiences and knowledge that can be healing and produce well-being in society," reads the gallery statement. SGR featured work by Juan Uribe—we have a wide selection of his text-based artwork on Peggy.
Peggy Galleries at Frieze LA
Starting this week, we're excited that Peggy galleries REGULAR NORMAL and Hannah Traore Gallery are participating at Freize LA. For the first time the fair will be taking place in a new location: Santa Monica Airport.
REGULAR NORMAL: The nomadic gallery run by Danny Baez aims to create a new type of gallery model: one where focuses on community, mutual support, and the exchange of ideas, are prioritized over selling. REGULAR NORMAL will be showing Melissa Joseph and Bony Ramirez at Freize LA.
Hannah Traore Gallery: One of the buzziest young galleries on the scene, Hannah Traore Gallery advocates and celebrates artists that have been historically marginalized and underrepresented. "HTG is dedicated to broadening the notion of what is deemed appropriate for the gallery setting. In doing so, HTG aims to engage both novice and experienced audiences in new ways," reads the gallery statement.