Peggy featured in The Logic
Tatum Dooley on May 1, 2023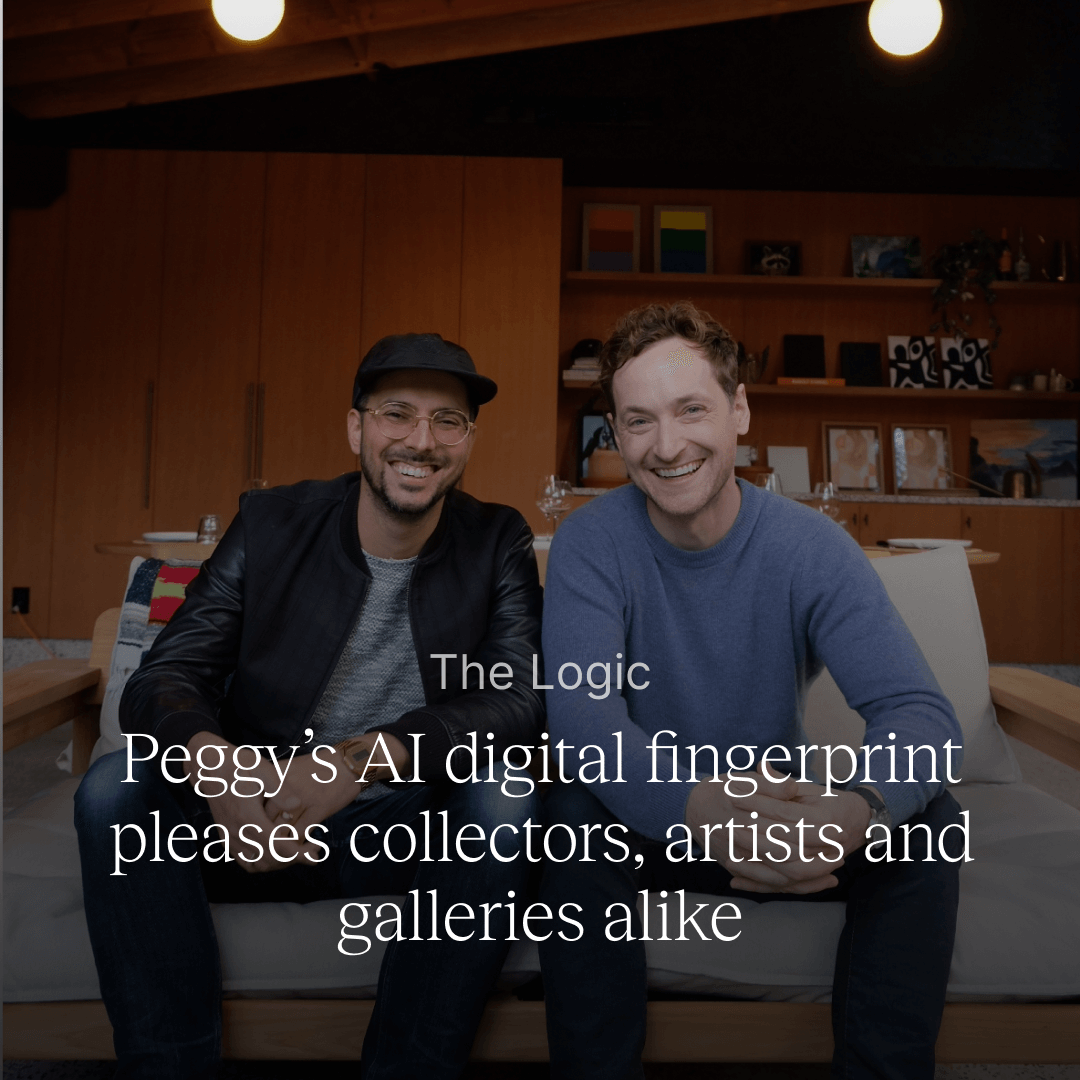 The Logic recently spoke with Peggy Co-founder Craig Follett, along with Peggy galleries, investors, and artists, to get a 360-degree view of Peggy's vision of "a world with art in every home." Here's a snippet of the article:
"When Craig Follett and Adam Meghji sold Universe, the online ticketing company they co-founded, to Ticketmaster in 2015, the first thing they each did with their exit money was buy a house and fill its walls with art.

But as new collectors, they didn't know what to buy, or where. Follett visited art fairs and galleries around the world. As he travelled, he learned that while billionaires can afford to have their Picassos authenticated, such services are often too costly for sellers to shoulder for works of less renown. He also learned that while artists in Europe earn royalties when their work is resold, the practice is uncommon anywhere else in the world.

"I built a lot of empathy for ... artists, gallerists and collectors, and discovered [their] pain-points and hopes and dreams," he said.

Those experiences inspired the duo to launch Toronto-based Peggy, a digital platform for the authentication and sale of analog paintings.

Key to the inspiration for the new startup—which in February announced it had raised $10.8 million in early-stage VC funding from investors like Real Ventures, Garage Capital, Portage and U.K. rapper Tinie Tempah, an avid art collector—was Meghji's idea to replace an artwork's paper certificate of authenticity, which could get lost or separated from the artwork, with verification via AI. "We realized that we could apply that digital fingerprint to solve that collector pain point, the artist's pain point and gallery pain point," said Follett.

Peggy assigns an AI-generated digital fingerprint to each artwork to let collectors trade while skipping auction house authentication. It provides a way for artists to be paid royalties from resales, and a platform on which galleries can reach a broader range of collectors."