Artist Spotlight: Debora Koo
Tatum Dooley on March 24, 2023
It's hard not to look back on childhood with a nostalgia that's sugar-coated: tinged in slight technicolour, vibrant memories of birthday cakes and kitschy toys. In Debora Koo's latest exhibition at tchotchke gallery, titled "With Sugar On Top," Koo aptly captures mundane and lighthearted moments that act as portals to childhood. The focus on desserts feels especially apt: similar to Proust's madeleine, these treats have an uncanny ability to transport the viewer back to another time. The look backwards at Koo's childhood is made more potent by the simultaneous look forward to her own child's forthcoming childhood—the works in "With Sugar On Top," were painted while Koo was pregnant—creating a conversation between past and future, childhood and parenthood.
As Koo says in her interview with Peggy: "This led me down a path of recalling and reflecting on the childhood I had and wondering about my child's upcoming childhood. These paintings do not reflect everything about my pregnancy or childhood, but rather reflect the processing of this new phase in my life, as well as pinpoint odd, humorous and my most fondest observations I have made as I look back now during this stage in my life."
Keep reading for insight into Koo's practice, inspirations, and references.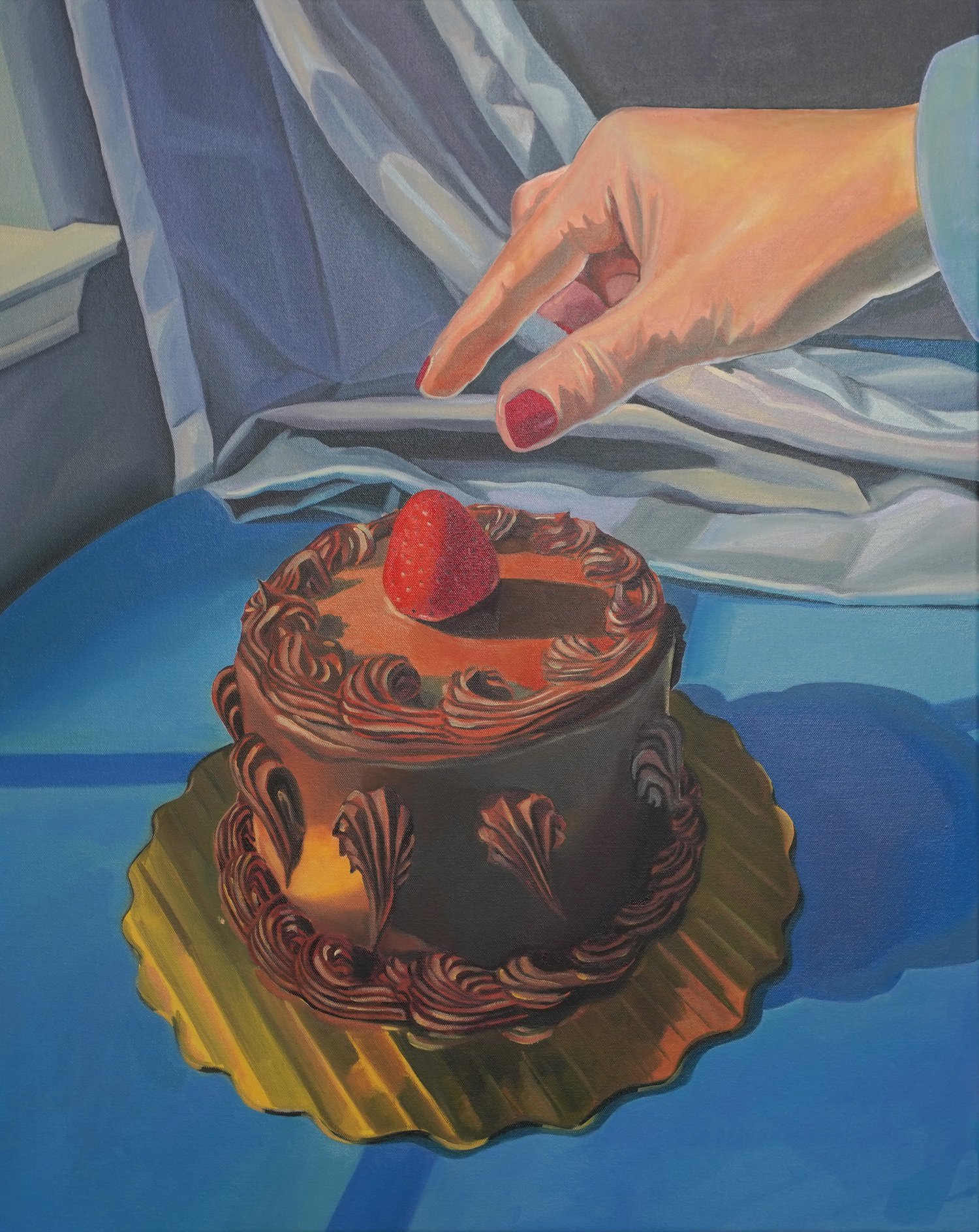 What parts of your life influence your art?
Everyday scenes, objects, people's actions, food, light and shadow are some parts of my life that influence my art. These parts of my life that influence my paintings are observations, memories and aspirations and what I am drawn to is ever-changing so my paintings change with them. When I was studying at Smith College, my painting professor Katy Schneider told me that I did not have to look far for inspiration- that I could draw inspiration from mundane objects around me. I thought this was enlightening and gave me a sense of freedom to paint without overthinking.
An example of a time when parts of my life influenced my paintings was when I was preoccupied with thoughts about love and romantic relationships and experiences as seen in my "Love and Chaos" series. I was a hopeless romantic for a while. I got married last year so many of my worries have been resolved and there are new things in my life that are influencing my work.
As for the theme of food, I have always had a huge sweet tooth so I find it most enjoyable when I paint dessert. It brings back my fondest memories as a child as my happiest moments were at birthday parties, family gatherings, church lunches and weekend ice cream trips with my dad. Many times in my food paintings I will recreate some of the table settings from my memories but they are embellished and idealized. I believe this is a combination of my love of setting up still lifes and romanticizing some of the memories revolving around food.
Do you work on multiple paintings simultaneously?
I work on at most two paintings simultaneously. I will focus on one painting and wait for the layers of paint to dry while working on another painting. My paint application is thin so it does not take long for the layers to dry. If I am struggling with a painting I will often leave it aside and move on to other pieces. If I am working on unstretched canvas, it is a different process. I will paint the first layer for whatever number of paintings, have the paintings stretched and then work on multiple paintings simultaneously for finishing touches.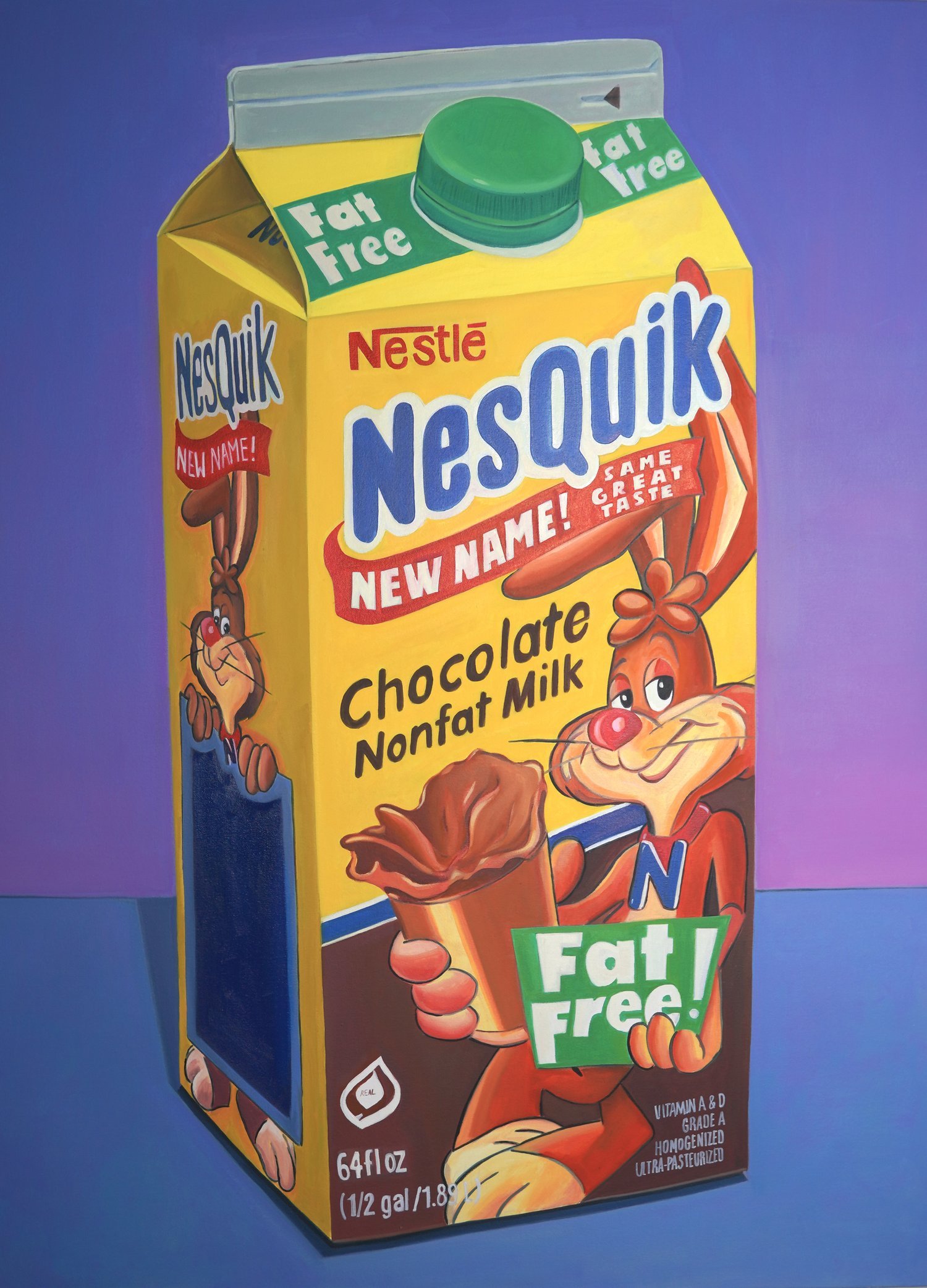 I see some influences of Wayne Thiebaud in your work—what artists inspire you?
Yes! Wayne Thiebaud is one of my favorite artists and continues to influence my work to this day. Some of my greatest inspirations and influences go back to the artists I learned from when I first started painting at Smith College. Painters Susan Heideman, Katy Schneider and John Gibson taught me to paint light and embrace color. Other painters I am looking at a lot these days are Josephine Halvorson, Erin Raedeke, Susan Lichtman, Kyle Staver and Luc Tuymans. I love how these artists depict space, different perspectives and color and light. Josephine Halvorson, Erin Raedeke and Susan Lichtmans' paintings depict natural scenes and everyday life beautifully in ways I would never have thought to view them. Paintings I could never ever get sick of looking at are paintings by Pierre Bonnard, Edouard Vuillard, Fairfield Porter, Alex Katz and Edward Hopper to name a few.
Where do your reference images come from?
My reference images come from my own images I take of everyday sights and observations, media, ads and old catalogs. I am also a shameless photo taker of anything that I believe will be good references for my paintings. It can be a texture, light, pattern, humorous composition or odd interaction between people. Every month or so I will do a deep clean of my phone's camera album and reflect upon and use my photography for my paintings. Other times I am endlessly scrolling and looking online to find images for visual expression.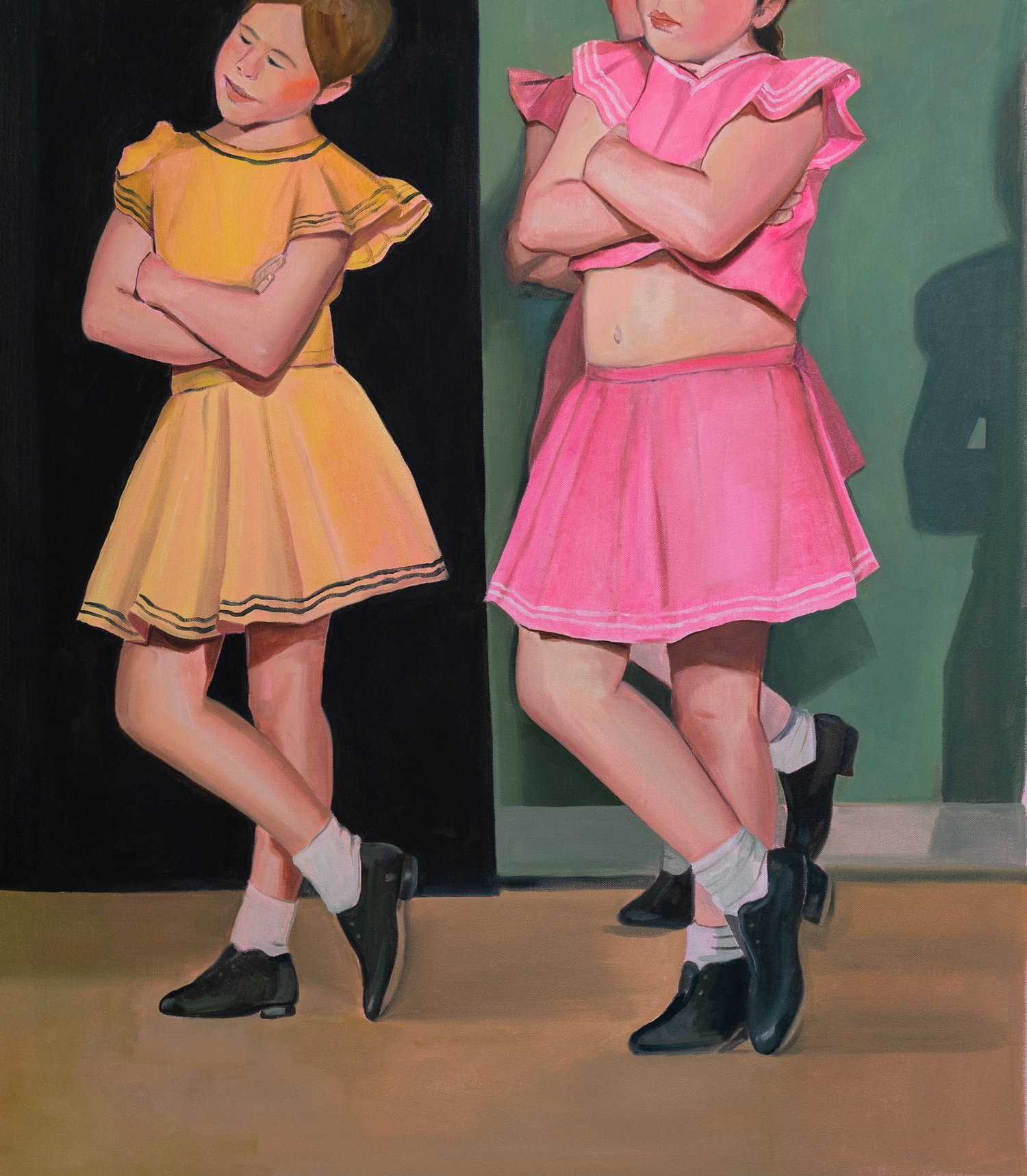 To read the full interview with Debora Koo, download the Peggy app with the invite code READ.
Join Peggy